Your nails do not only contribute to the beauty of your hands, but they also serve as an indicator of your overall health. Have you ever wondered what are the best foods for nail growth? It's crucial to take proper care of the nails both from the outside and the inside. And that's where nutrition takes center stage.
The best foods for nail growth include eggs, fish and seafood, leafy greens, sweet potatoes, nuts and seeds, legumes, citrus fruits and berries, dairy products, lean meats, and whole grains.
These foods have such nutrients as protein, biotin, vitamins A and C, iron, zinc, and omega-3 fatty acids that will help your nails grow strong and stay healthy. 
In this article, you will find out more about these foods for nail growth and how they actually work to get pair the best foods for nail growth with the best nail clippers like the Swissklip Heavy Duty to take care of your nails. 
What Are the Best Foods for Nail Growth?
Eggs 
Eggs are often called the "powerhouse of nutrients". They are rich in biotin and vitamin B which are known for their positive impact on the nails' strength. 
Biotin plays a very important role in the production of keratin (the protein that forms the structure of nails). Its consumption promotes healthy nail growth and helps prevent brittleness and breakage. 
By the way, crucial nutrients like iron, zinc, and selenium that contribute to the overall health of the nails can be found in eggs as well.
Fish & Seafood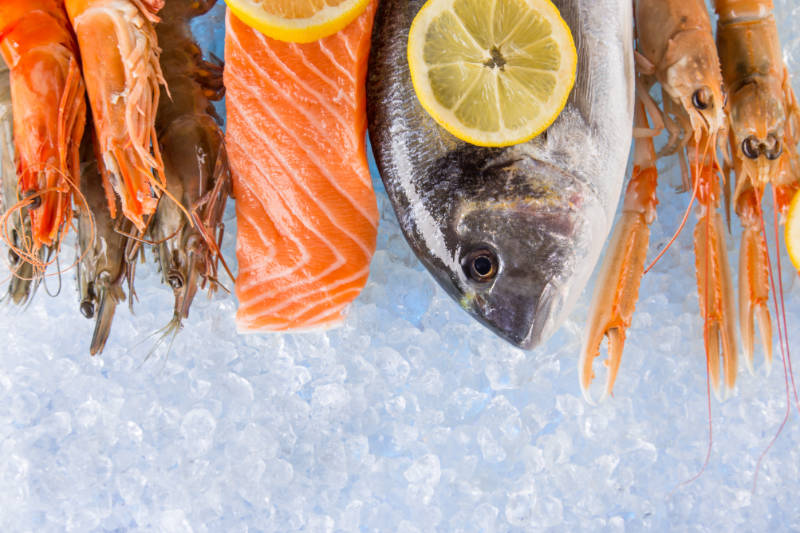 Fish and seafood are very useful for nail growth, as well as their strength and health. One of the main nutrients in these foods are omega-3 fatty acids. They help nourish the nail bed and promote moisture retention, preventing dry and brittle nails. At the same time, omega-3 fatty acids have anti-inflammatory properties, which can help prevent nail inflammation.
Including salmon, sardines, mackerel, and tuna in your diet will provide a significant boost to the health of your nails. You can also eat shrimp and oysters if you'd prefer not to consume fish.  
Furthermore, fish and seafood are full of vitamins B6 and B12, which will help prevent your nails from breaking, splitting, and peeling.
Leafy Greens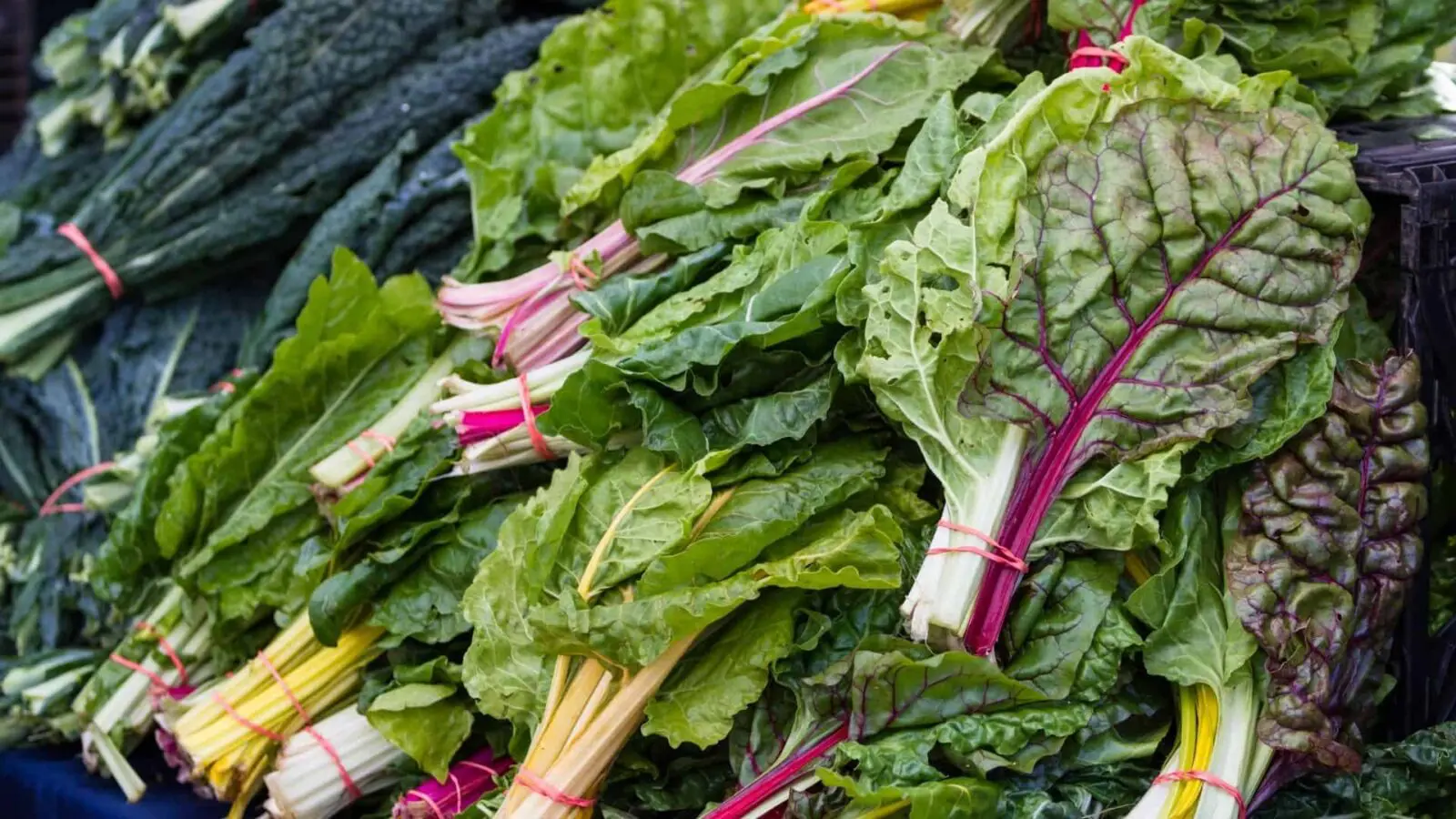 If we are talking about the best foods for nail growth, we should include leafy greens on the list. These nutrient-packed vegetables contain vitamins, minerals, and antioxidants which are important for overall nail health.
The major nutrient in leafy greens is folate or vitamin B9. It is responsible for cell division and DNA synthesis.
Leafy greens, such as spinach, Swiss chard, and kale are also great sources of iron. And including these vegetables in your diet can help prevent the nails from becoming brittle and improve their growth.
By the way, leafy greens are rich in antioxidants, which might assist in protecting your nails from oxidative damage and help promote collagen production. Both of the processes are vital for maintaining the integrity of the anatomy of nails.
Sweet Potatoes 
Among the best foods for nail growth, we should also mention sweet potatoes. They are not only delicious root vegetables but also great at promoting nail growth. 
Various key nutrients can be found in sweet potatoes. One of the most important being beta-carotene, which your body converts into vitamin A that helps in cell growth and differentiation (including the cells that make up the nails). 
Just like leafy greens, sweet potatoes are full of antioxidants. Potassium and biotin are also the essential nutrients that the root vegetable is rich in. Potassium, for example, is responsible for nail hydration and prevents dryness, promoting nail flexibility and strength.
Nuts & Seeds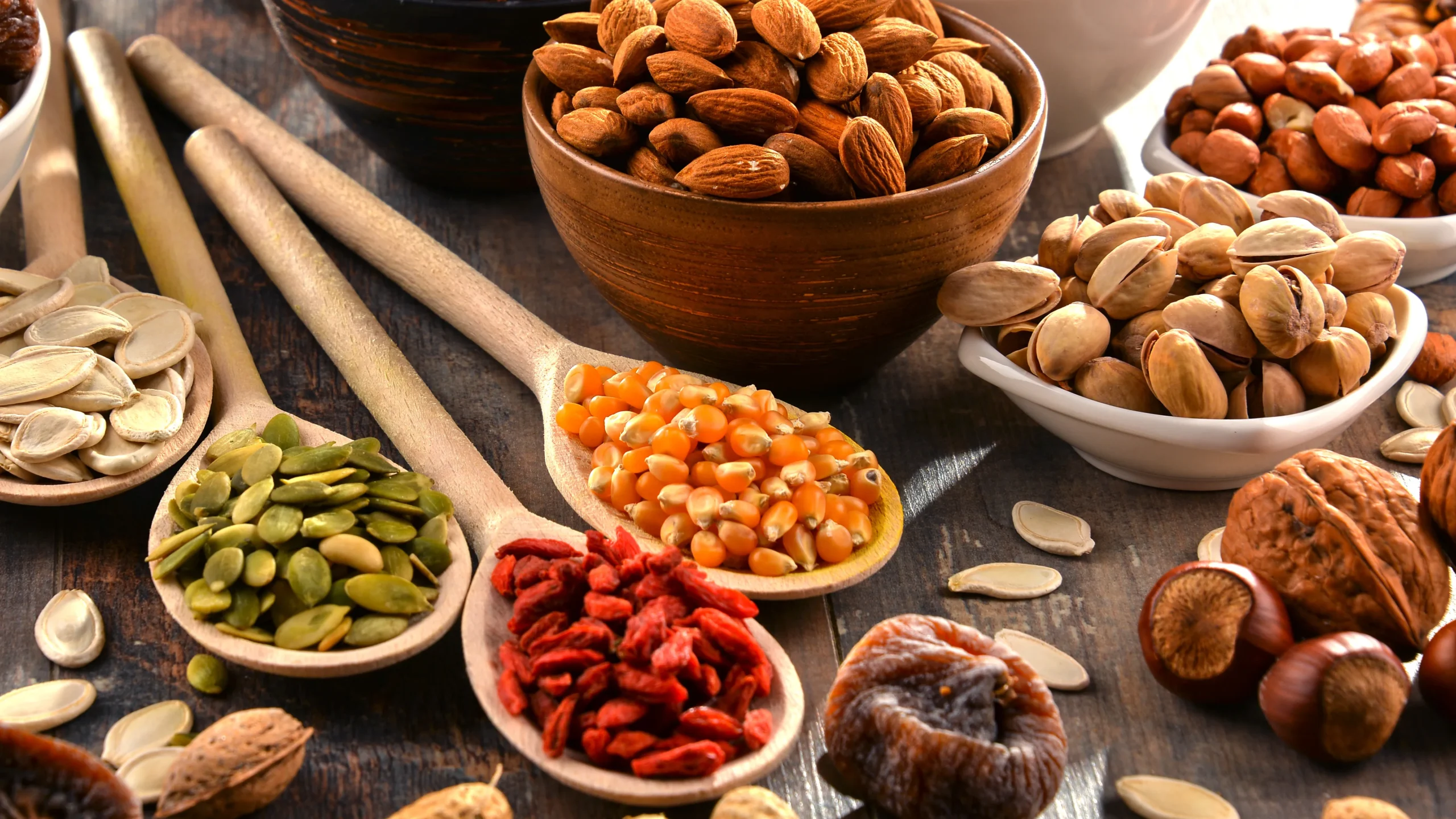 Nuts and seeds are helpful additions to your diet if you want your nails to grow strong and be healthy. These products are full of crucial nutrients that contribute to strong and resilient nails. 
They contain not only biotin and omega-3 fatty acids but are also full of minerals such as zinc and selenium. Zinc aids in the repair of damaged nails and supports the production of keratin. Selenium protects the nails from oxidative stress and maintains their overall health.
Almonds, walnuts, flaxseeds, chia seeds, and pumpkin seeds are particularly beneficial for nail health. 
Furthermore, these products are a very convenient and healthy way to satisfy your hunger when you are busy and have no time. You can simply enjoy them as a snack. Or, of course, you can always choose to add nuts and seeds to your salads, for example.
Legumes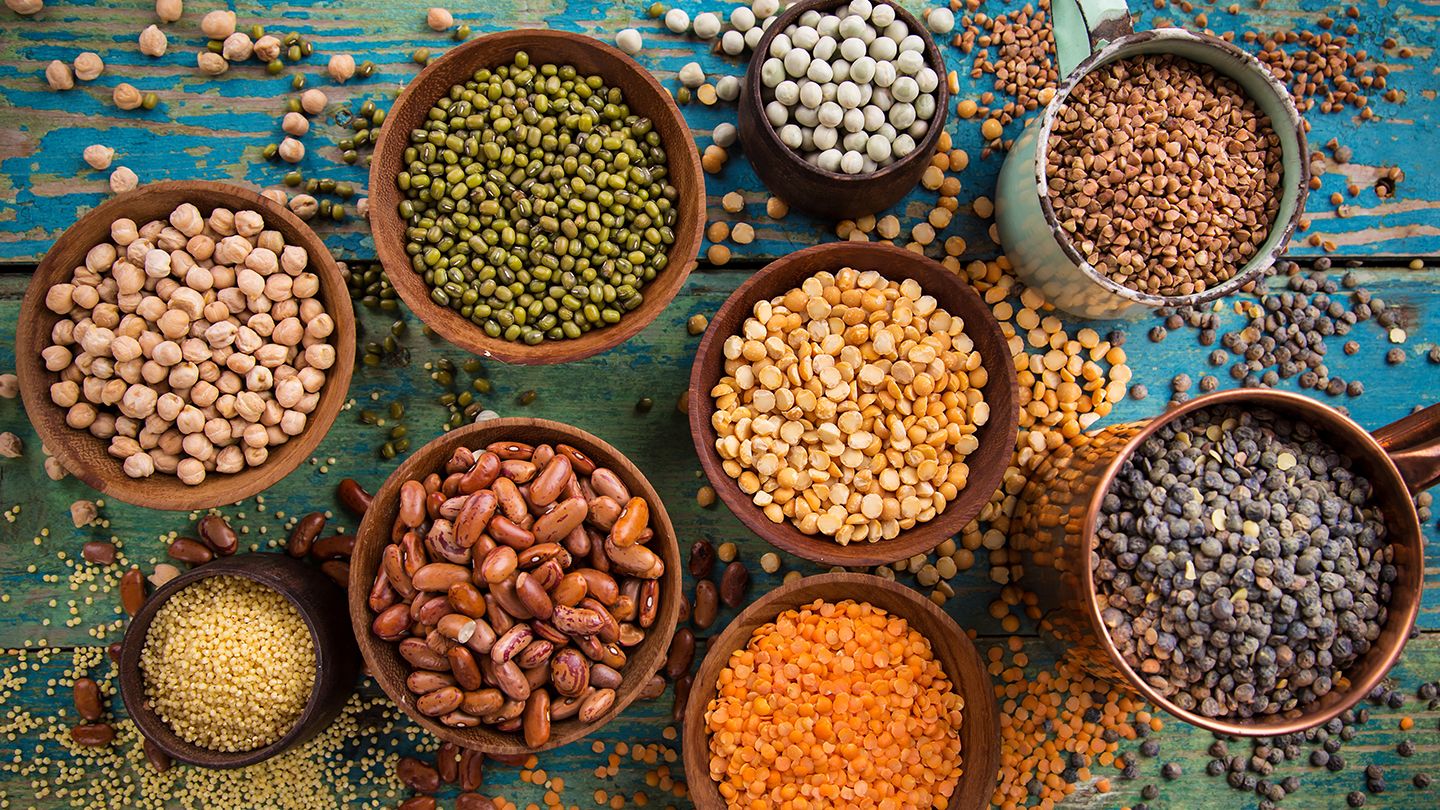 When discussing the topic "What are the best foods for nail growth?", we shouldn't leave legumes out. Beans, lentils, and chickpeas are perfect plant-based sources of protein that can help maintain nail strength and promote healthy growth. 
Legumes are also a rich source of fiber, which promotes overall gut health. A well-functioning gut is vital for absorbing nutrients and maximizing their utilization for nail growth and maintenance.
Furthermore, legumes are packed with important minerals like iron, zinc, and biotin, which are essential for maintaining healthy nails. Iron prevents nail ridges and improves oxygen flow to the nail bed, promoting nail growth; zinc helps produce keratin and repairs damaged nails, while biotin strengthens nails and reduces brittleness.
By the way, legumes are a great replacement for animal-based protein, if you follow a vegan or vegetarian diet.
Citrus Fruits and Berries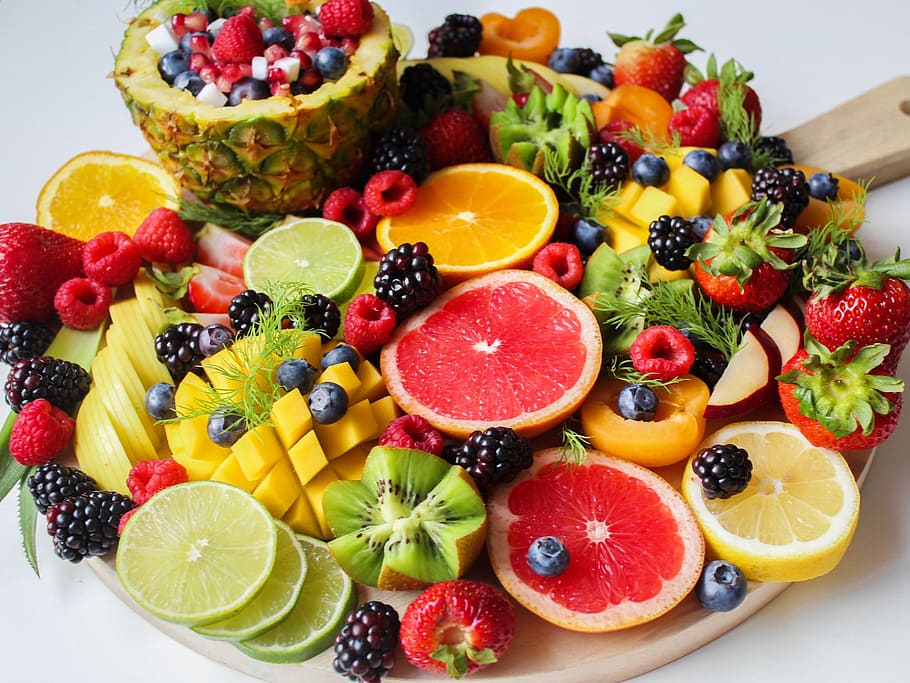 Besides the other items on our list of foods for nail growth, we also have citrus fruits and berries. They contain essential nutrients and antioxidants that contribute to healthy nails.
Citrus fruits, such as oranges, grapefruits, and lemons are rich in vitamin C. Vitamin C plays an important role in collagen synthesis and provides strength and structure to the nails. Such berries as blueberries, strawberries, and raspberries also contain vitamin C. 
In addition to vitamins, citrus fruits and berries contain other helpful nutrients. They are a good source of dietary fiber, which supports healthy digestion and nutrient absorption. Also, citrus fruits and berries are packed with antioxidants, which protect the nails from oxidative stress and damage caused by free radicals. 
Dairy Products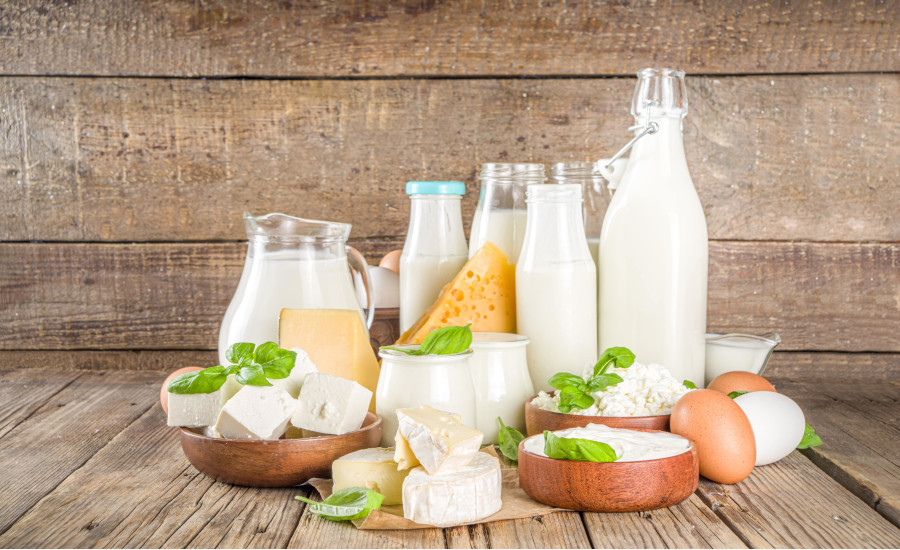 The most popular dairy products, such as milk, cheese, and yogurt are very helpful for nail growth and health. 
The main nutrient in dairy products is calcium, which is vital for the maintenance and development of strong and healthy nails. Dairy products are also an amazing source of protein and they contain biotin. 
If you have lactose intolerance or dairy allergies, it's advisable to explore alternative sources of calcium, protein, and biotin, such as fortified plant-based kinds of milk, dairy-free yogurts, or other non-dairy food options.
Lean Meats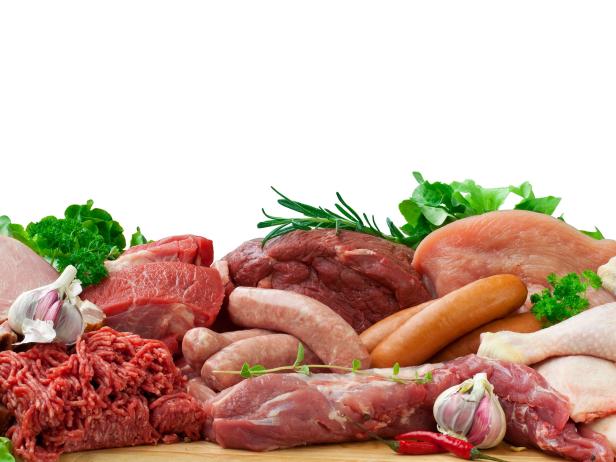 Among the foods for nail growth, we should also mention lean meats, such as chicken, turkey, and lean cuts of beef. 
Iron makes them powerful nail growth and nail health boosters. Furthermore, lean meats provide high-quality protein.
Whole Grains
Whole grain products such as brown rice, quinoa, oats, and whole wheat are all good sources of biotin. They are also rich in minerals such as zinc, selenium, and iron, which are essential for nail health. 
Additionally, whole grains are a great source of dietary fiber. Fiber helps keep your blood sugar levels steady and supports healthy digestion. And when your digestive tract is working well, your body can absorb and use the nutrients needed for nail growth and maintenance.
It's important to remember that refined grains (like white flour and white rice) have been processed in a way that removes the outer parts that contain beneficial nutrients. Choosing whole grain options would be a better decision as only they have all the important nutrients that benefit your nails.
What Else Can You Do for Nail Health?
We have already discussed the best foods for nail growth, but what else can you do for your nail health?
After making sure that your nails are getting all of the necessary nutrients, you should also try to protect them from the outside. One of the easiest ways to do that is by keeping both fingernails and toenails relatively short. But make sure to use high-quality toenail clippers as cheap ones can actually end up bringing more harm than good.
Nails that are too long are more prone to breakage. And broken nails, in their turn, are more susceptible to various infections, including fungal infections. Furthermore, the longer your toenails, the higher the chances of developing an ingrown nail which can also lead to infections and, in the worst-case scenario, to gangrene.
If you still haven't had a chance to find the perfect nail trimmers, you might want to read through these Swissklip Heavy Duty Toenail Clipper reviews that, perhaps, would help you make up your mind. 
Incorporating the best foods for nail growth into your diet can help you achieve the desired nail length. By including eggs, fish, seafood, leafy greens, sweet potatoes, nuts, seeds, legumes, citrus fruits, berries, dairy products, lean meats, and whole grains in your daily meals, you will be able to provide your body with the essential nutrients that, among other things, promote nail growth and strength.
But don't forget to consult a healthcare professional or a nutritionist to make sure that your diet is well-balanced and tailored to your individual needs.